3DSS.Tech: Using AI to Develop Facial Recognition Technology
When Apple launched its signature Face ID unlocking feature on the iPhone X, the world of digital security changed forever. And although facial recognition has been around since quite some time, it is a technology of the future and one that is here to stay. 3DSS (3D Software Solutions) uses Artificial Intelligence, Machine Learning, and Computer Vision to develop a state-of-the-art algorithm for 3D face reconstruction and recognition.
We spoke with Zivojin Sekulic, COO and Co-Founder at 3DSS.tech, to understand how 3DSS.tech combines AI and Computer Vision to supplement facial recognition.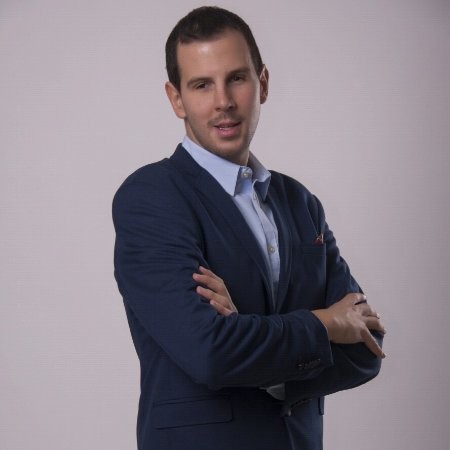 What inspired you to start 3DSS.tech? Tell us the story
We (4 co-founders) already had a considerable amount of entrepreneurial experience in the past. Some of us were working for IT giants like Microsoft, Cisco, and IBM. On the other side, some of us were working for startups in EU and Silicon Valley.
We knew each other well and we decided to leave our previous ventures and started to think about the possibilities of using our expertise and connection to create something bigger.
That`s when we decided to develop 3DSS technology for facial reconstruction and facial recognition. We analyzed the need of the future, and, with our expertise we found this to be a logical move.
How does 3DSS.tech combine AI and Computer Vision in order to give computers the ability to learn with data?
Our CTO is one of the best computer vision developers in South East Europe and he has immense experience from Microsoft and InsideMaps. Also, we have a very experienced and dedicated team of computer vision developers and AI/Machine learning geeks.
So, we are able to make things, that you watch only in movies, a reality. Our team of scientists works on enabling computers to see, identify and process images in the same way that human vision does, and then provide an appropriate output.
Whether you're a business owner or an entrepreneur, productivity is the key to finding professional success and maintaining personal harmony. In today's competitive business landscape, it is essential for entrepreneurs such as yourself to pay strict attention to lifestyle choices, maintain discipline, and build a bouquet of winning habits.
What are your future plans for 3DSS.tech?
We wish to make constant improvements so we can develop a world-leading algorithm for 2D/3D facial recognition that can compete with solutions already presented from leading IT Giants like Microsoft, Amazon, and IBM.
We also wish to indulge in the development of DMS (driver monitoring system) that can be used in autonomous and semi-autonomous vehicles. Also, we want to help our customers to understand how to use our technology across different verticals.
We are also looking to expand our presence to other markets and to set up a headquarter in China and USA.
What was your experience like at Web Summit 2018? How did the Startup League help you with preparing for your exhibit at the event?
We are really excited about our presence at Web Summit and results that we managed to achieve there. It was simply amazing! We successfully generated numerous leads and to have meetings with several VC`s and corporations interested in a venture client model.
Also, we learned some interesting new tips and tricks from the presentations/speeches that we were able to attend at Web Summit. I would like to use this opportunity to say thank you to the Startup League regarding all the help that we received from their side during preparing for this amazing event.
Why did you choose a .tech domain name? How is it helping you develop a unique online brand?
For us, there is some kind of a natural connection. 3DSS is developing state of the art technology for facial recognition and the .tech domain is something that describes it well. So, now we have the possibility to use our URL as our company slogan: '3DSS TECH'. It sounds simple and powerful, which is why .tech is our choice and for sure we will use it in the upcoming years also.
If your startup is looking for marketing support and to participate at leading tech conferences and events such as Web Summit, then apply to the Startup League now!