Comuni.Tech: Optimizing Online Grocery Shopping & Retail Businesses
Ever been displeased with online grocery shopping? Well, so was Ravit Turjeman. So much so that she founded a high-tech startup to deal with the issues of online grocery shopping sites in Portugal.
We spoke with Ravit Tujeman, Co-founder at COMUNI.TECH, to tell us more about her tech business that helps to optimize online retail and online grocery shopping businesses. Read on!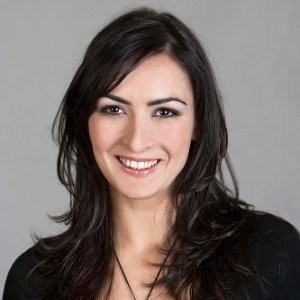 What inspired you to start Comunitech? Tell us the story 
Being displeased with existing online grocery shopping sites in Portugal, I had developed an alternative platform, which empowers consumers to shop in a smarter, more transparent way.
While doing so, my partner and I ended up developing a set of functionalities that supported that mission, one of them being the patent-pending COMUNITI BUY group purchase method.
In early 2019, I established COMUNITECH, which aims to further develop COMUNITI BUY into an AI-powered SaaS solution.
COMUNITECH allows online retailers around the globe to integrate the COMUNITI BUY feature on their e-stores which will help them acquire customers, and grow sales & profitability, while empowering consumers to come together as a community around brands and products.
What are your future plans for Comunitech?  
We have recently received a grant from the office for the economic development of the Azores Islands and have set up our office on Terceira Tech Island.
While we prepare for a seed round, our team has begun developing the product, with an MVP version due to launch in September.
We anticipate having the full solution available by the end of 2020, with our focus on the Asian and North american markets.
How was your experience at RISE 2019? 
Considering our target markets, RISE has been an exceptionally important event for us, reaffirming our go-to-market strategy and the high demand and enthusiasm for the concept in these markets.
We gained access to invaluable information, and have established some great connections that I believe will result in successful collaborations.
With the help of the Startup League, we were able to have greater visibility, and for our presence to reflect the level of sophistication and professionalism of our company and product.
How important is it for startups to attend startup events and conferences?
Attending startup events and conferences is extremely important. Startups have the opportunity to network with investors, peers, enthusiasts, and it makes for a great learning experience. But to make the most of it, it is crucial to prepare ahead of the event to identify your goals and plan your agenda accordingly.
How is a .TECH domain name helping you develop a unique online brand? 
The .TECH extension couldn't have been more effective with our brand. Beyond lending itself to fit perfectly with our name, it also instantly clarifies our identity and area of business, as well as positions us as a global, forward-thinking company.