An Expert's Take On Building Backlinks To Win at SEO
For any marketer, learning the process of building backlinks is a valuable skill due to the significant role it plays in strengthening SEO. A "backlink" is created when an external website links to yours. It's somewhat like enjoying a positive word-of-mouth from other websites.
Many people dive into link acquisition before they've built a strong foundation. What you must realize is that a strong foundation (a well-optimized website) helps in building backlinks more effectively.
We spoke to the founder of Backlinko, Brian Dean, about the importance of building backlinks and content marketing, and how they help businesses win at SEO.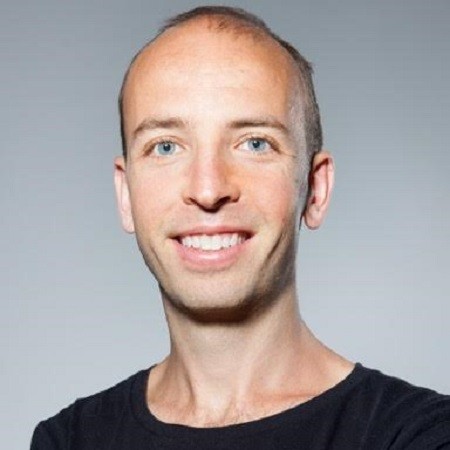 What inspired you to start Backlinko? Tell us the story.
My first big win as an entrepreneur happened in the summer of 2012. One of my affiliate websites swiftly grew to $10K a month in revenue in its first quarter since launch.
The way I did this was mostly through white hat SEO practices. However, when I went searching for helpful content on SEO, nothing stood out.
The available advice wasn't extremely helpful. It was preachy; such as "publish great content" or "build relationships". There was hardly any actionable advice. So, I created Backlinko—a blog that I wanted to read.
I made it a point to focus my blog on 100% actionable strategies and step-by-step case studies that the reader can learn from and follow to see equivalent results on their own websites and blogs.
Which is more important in SEO – building backlinks or content?
If I had to choose one, I'd go with content. Here's why:
Thanks to Google's AI Algorithm (RankBrain), Google can now measure whether or not users are satisfied with a particular search result. For example, let's say you get a ton of backlinks to a page. So, it started to rank #3 for your target keyword. But if the content wasn't helpful, this ranking is likely to drop off the first page.
That being said, an ideal situation would be working towards building backlinks along with sharing high-quality relevant content that people want to link to. But with the way Google is moving, I'd say content gets the slight edge over building backlinks.
When it comes to starting up, many entrepreneurs are at a loss as to how to go about transforming their idea into a reality and to make it a success. A major portion of making your startup achieve amazing heights of success depends on acing your marketing and to build a strong brand.
Is it possible to get good SEO rankings without building backlinks?
No. However, it is possible to rank occasionally for some super low competition and relevant long tail keywords without any backlinks. But, Google has listed backlinks as one of their "top 3" ranking signals. So, building backlinks is a must even now (and the years beyond).
What according to you are the 3 best ways to build relevant backlinks?
Building backlinks isn't rocket science. It needs a clear strategy, consistency and top-quality content.
First, have something on your site that's worth linking to. That could be a case study, a survey, or an interview like this one. This is the foundation that most people miss. It's not enough to have "great content". Your content needs to be something people WANT to link to.
Second, I'd go with resource page link building. This is where you build links from pages that link to the best content on a topic.
Finally, I recommend trying visual content. Whether it's an infographic, chart or any other graphic, visual content is great for building backlinks. This is because people will sometimes embed your piece on their site (and give a backlink to you when they do).
Tell us some important lessons you learned during your entrepreneurial journey with Backlinko so far?
Here are two big ones:
Choose quality over quantity. When I first started as an entrepreneur, I was focused on scaling everything. That included content, ads, and relationships (aka networking). But I've realized that it's all about quality, not quantity. Apple is the perfect example of this. They have very few products but they're all of super high-quality.
Be different. No matter what niche you're in, there's lots of competition. And if you do the same exact things that they do, you're going to blend in. For example, when I started Backlinko, everyone in my niche was publishing 500 posts every week. So, I decided to publish posts with 2K+ words monthly. And it helped my blog instantly to stand out.
SEO is the backbone of your organic strategy. Smart content marketing and backlink building will help you win at SEO and rank high on search engines.