Nimest.tech: Powering the World of Tourism with Augmented Reality
Augmented Reality is supremely immersive and intuitive. Which is why tech experts believe that it is here to stay. And with tech titans such as Apple and Google making big investments in the technology, Augmented reality will surely change the way we interact with the world around us.
We spoke with Carlos Morais, Executive Director at Nimest.Tech, to shed some light on how Nimest uses Augmented Reality and AI to create an engaging travel app.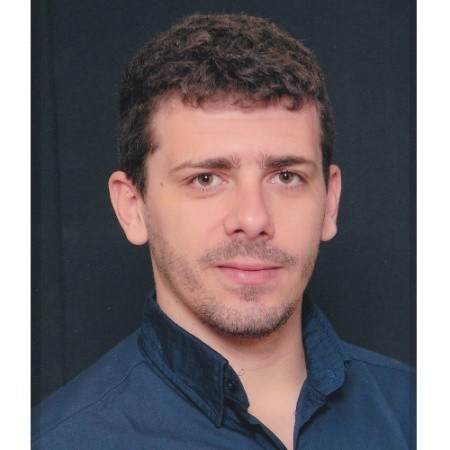 What inspired you to start Nimest.tech? Tell us the story.
I have traveled my fair share of the world having visited more than 30 countries. The way the tourism industry works is still very much like how we used to do it in the last century. We still read guidebooks and information panels.
Furthermore, I noticed that when I roamed an old town or city, my mind traveled in time, but my surroundings didn't accompany me. I always had so many questions in my mind, but very limited sources to get information from.
So, I thought, "why can't I bring back to life parts of history and culture that are lost to our eyes? Wouldn't it be cool if important people from history could tell us their point of view of how it was to live in a certain place?" Imagine hearing from Julius Caesar how it was to govern Rome and to get an invite to watch a Gladiator Fight?
How does Nimest use Augmented Reality and AI to create an engaging travel app? 
First, it is important to mention that we are not only building an app but a platform, since our intention is to make it available not only for mobile but also for wearables such as Magic Leap and HoloLens.
We believe they are the future of technology, and the mobile app is just the first part of a Digital Dimension we are creating. Augmented Reality and AI at this point have two different functions in our platform for technical limitations.
Augmented Reality allows users to load historical 3D characters at important historical and cultural locations and tell stories about those places. Artificial Intelligence, in the form of a chatbot powered by Natural Language Recognition and Neural Networks, allows users to search for any query about that city, it's people and places.
It then searches from thousands of books, articles, newspapers and other sources, makes links between them and manages to answer every question with perfect accuracy.
As technology progresses, we wish to integrate both these technologies to allow users to talk to historical characters as if they were truly present and alive. This would be done by understanding how they would act and react based on biography sources.
Most marketers believe that the purpose of any startup marketing strategy is to generate leads for the business. And they are not wrong. Gone are the days when you had to conduct extensive marketing gimmicks to earn quality leads.
What will be the impact of 5G on augmented reality? 
It will change everything. We can now have huge libraries of 3D models, process information on the cloud, communicate with other devices so all can see the same thing, have smaller and lighter devices that require less on processing and more on data transferring.
With 5G, we are transitioning from a static AR World to a dynamic AR World with endless possibilities.
How does it feel to be selected by Vodafone as one of the top 20 startups at the forefront of 5G innovation?
It is an amazing feeling. Knowing that in less than 2 years of work, we managed to be seen by the world by one of the most innovative startups in the world, makes us believe we are going in the right direction.
How did Startup League help you prepare for Web Summit 2018?
For Web Summit, our first intention was to see the feedback we will get from users, potential advertisers and investors.
With the help of the Startup League, we set up an amazing landing page that could tell our story to people interested in our project.
We also created a page dedicated to investors that wanted more technical information and documents to help with their investment decision.
What are your future plans for Nimest.tech?
Technology has evolved so much in such unexpected ways, but we count on the evolution of Smart Glasses.
We have seen hundreds of patents being released lately, Apple with the new A12 processor with cores dedicated to graph processing and AI, and software improvements into image understanding.
These facts are indicative of the fact that a future such as this is not far away.
So, with that in mind, our intention is to grow the content of the platform and to create tools that allow people to create their own stories, so that we can share information that has been lost inside books and bring them to life in the age of interactivity.
Why did you choose a .TECH domain name? How is it helping you develop a unique online brand?
.TECH domain is communicative as it tells our users what our startup is about. It gives a strong first impression of what they will learn about when they land on our website.
Technology is what makes us move and technology should be the first thing people think about when they see our URL or logo.
If your startup is looking for marketing support and to participate at leading tech conferences and events such as Web Summit, then apply to the Startup League now!